Boost SoC debug and analytics with embedded software and smart monitors
November 16 @ 9:00 am

-

10:00 am

PST
On-chip monitors and debug structures can dramatically simplify debug, validation, analytics, and optimization of complex SoCs. Such monitors are often accessed by software executing on an external host or debugger via USB or JTAG.  In this webinar, we will demonstrate how embedded software running on the target silicon for many use cases provides a superior alternative to extract even more insights out of your on-chip monitors and debug structures for analytics and optimization, and to create a self-contained on-chip monitoring system.
We will explore how the Tessent Embedded SDK can be used to build embedded software applications to orchestrate Tessent Embedded Analytics on-chip smart monitors. With the combination of embedded software and a complete on-chip monitoring solution, you can perform non-intrusive real-time logging, cache more data for later analysis, enable real-time performance analysis and anomaly detection.
What you will learn:
Discover the Tessent Embedded Software Development Kit (Embedded SDK), a suite of software utilities that allows SoCs to be equipped with self-contained monitoring and analytics capabilities
Explore which debug, optimization and monitoring tasks can be simplified using embedded software.
Learn how to develop embedded applications using the Tessent Embedded SDK
Who Should Attend:
Embedded SW Engineers
Silicon bring-up engineers
SoC architects
Speaker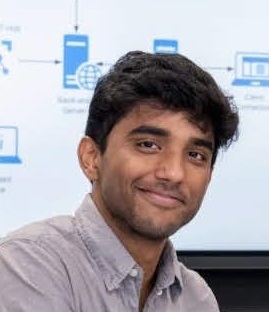 Naga Nagarajan
Software Engineer
Siemens EDA
Naga Nagarajan is a software engineer at Siemens EDA. Naga began his career with UltraSoC (acquired by Mentor Graphics which is now Siemens EDA) where he focused on improving the host-based analytics software product known as SystemInsight. Naga now focuses on the development of the Tessent Embedded SDK products, including the entire implementation of critical features such as in-life, real-time performance monitoring and analytics. Naga holds an MEng in Electrical and Electronic Engineering.